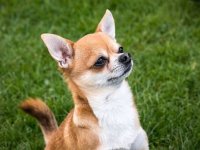 The Animal Party said on Sunday that it had received complaint from a member of the public that a group of youngsters aged 12-14 had thrown acid on a Chihuahua.
The dog suffered very serious burns and is in a veterinary clinic for treatment, the party said.
From what we are told, the young people, without any provocation, threw the acid on the dog while it was inside its own garden, which was enclosed, it added.
The party said the boys had presented themselves at the Paphos police station, which is investigating the case.
We strongly denounce these unacceptable and illegal acts and we will expect justice, the party said.
Contents of this article including associated images are belongs Cyprus Mail
Views & opinions expressed are those of the author and/or Cyprus Mail
Source