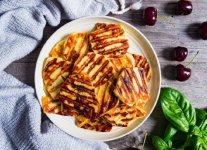 Tour operator FUN&SUN (former TUI Russia) has opened the sale of tours to Cyprus 🇨🇾 from Moscow via Yerevan from May 26 to November 3. The flights will depart once a week on Fridays.

From Moscow to Yerevan the tourists will be carried by SuperJet100 planes of the Red Wings Airline. It is not yet known what kind of flights the passengers will use to get from Yerevan to Larnaca. The Association of Tour Operators of Russia (ATOR) in its message notes that it is a code-share flight WZ5054 (technically it will be operated by a foreign low-cost carrier).

The total travel time including the connection (about 3h) will be about 10h). There is no need to retrieve and drop off your luggage in Yerevan. It will be automatically transferred to the next flight.

Tour prices are different. Approximately +/-1600€ for two people for a week. You can see details here.

Just a reminder, FUN&SUN also organize tours to Cyprus via Kuwait from April 29 to October 23.
Source